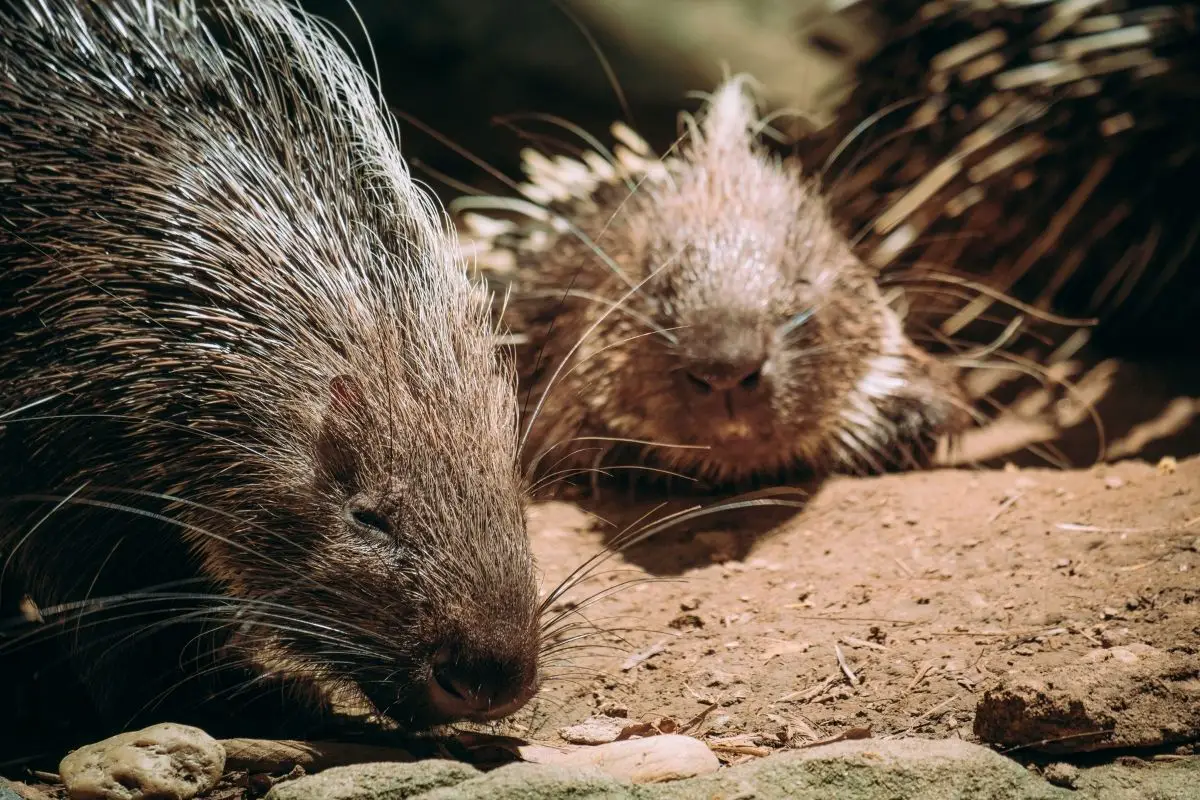 The porcupine is a large rodent that has a total of 27 relatives who belong to the porcupine family. The porcupine is known as the third largest rodent that is covered in quills or spine-like defense protectors. While some find porcupines intimidating and scary, others may find this interesting rodent cute at first glance.
If you are curious about the porcupine, you may be wondering where the porcupine lives, eats, and sleeps. The porcupine lives and thrives on all continents except for Antarctica, and can be found in a variety of climates and reigns from mountains and deserts to forests and grasslands.
Where can you find a porcupine?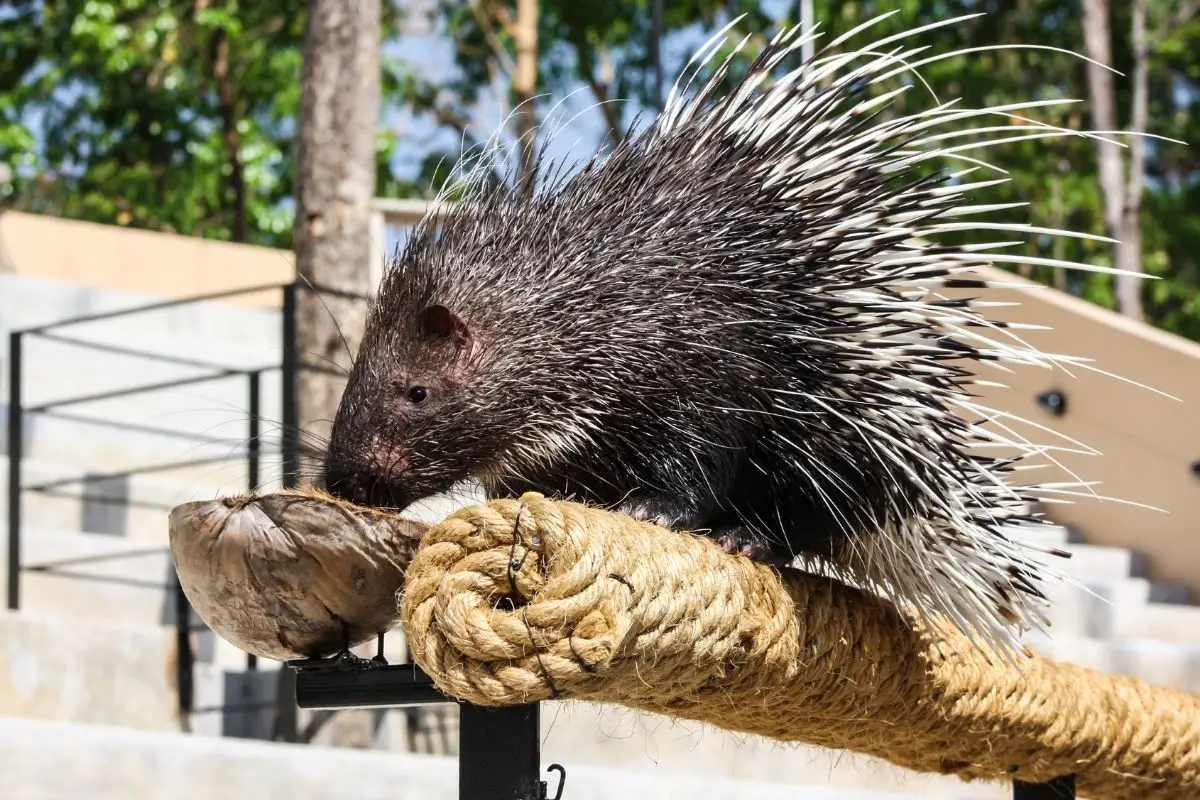 Currently, it is possible to find one of two types of porcupine across all continents except for one, Antarctica. Porcupines live in North and South America, India, Africa, Europe, and Australia.
What is the habitat of a porcupine?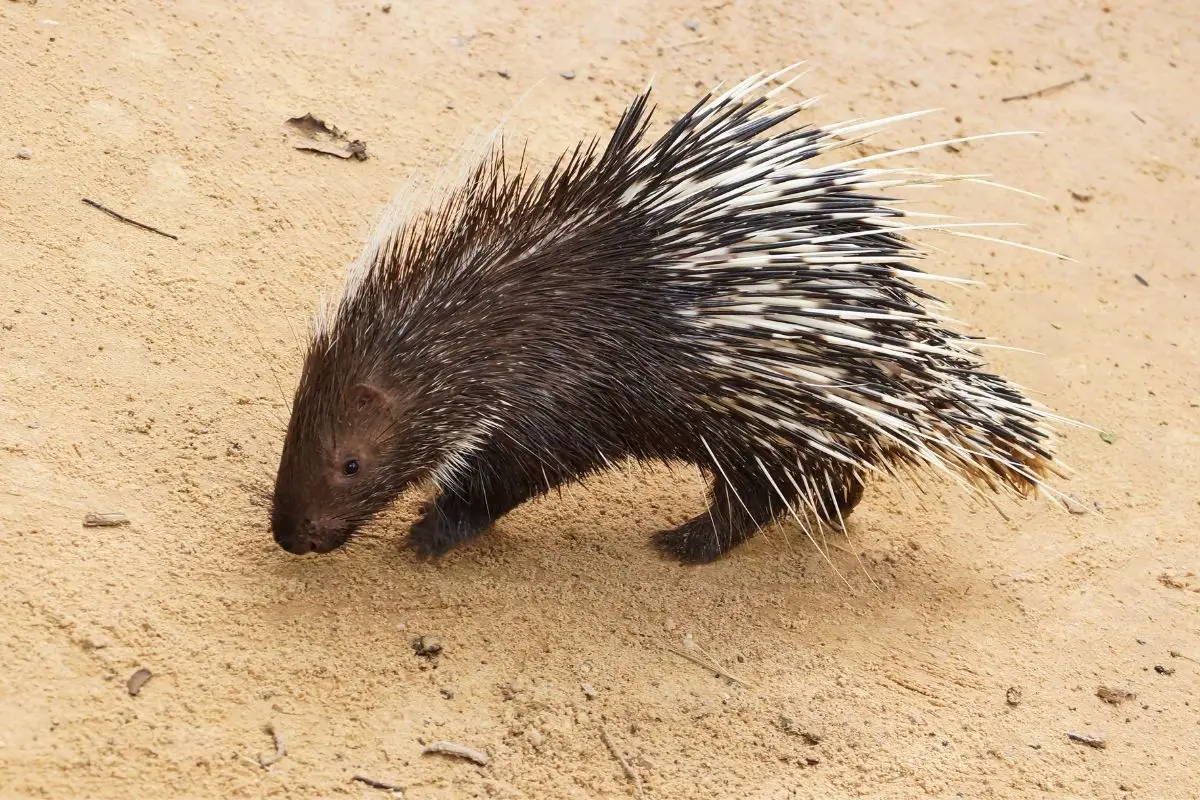 Porcupines are extremely versatile and can thrive in a variety of environments, from grassy grasslands to dry deserts and snow-covered mountains. The porcupine can be found in various tree branches, cave dens, log holes, and even in crevices between rocks. Because the porcupine is so adaptable, it has survived in most climate types that still exist today at some point or another.
Many porcupines live in family groups of five to six additional porcupines. These family groups work together to create tunnel and burrow systems for protection and housing year-round, depending on the climate and region the porcupines reside in. Some porcupines may live in monogamous pairs, while others may prefer to work in larger groups or live on their own in solitude.
In the wintertime and during the colder months of the year, porcupines can be found huddling with their family groups and preferred mates to keep warm and for additional protection.
What do porcupines eat?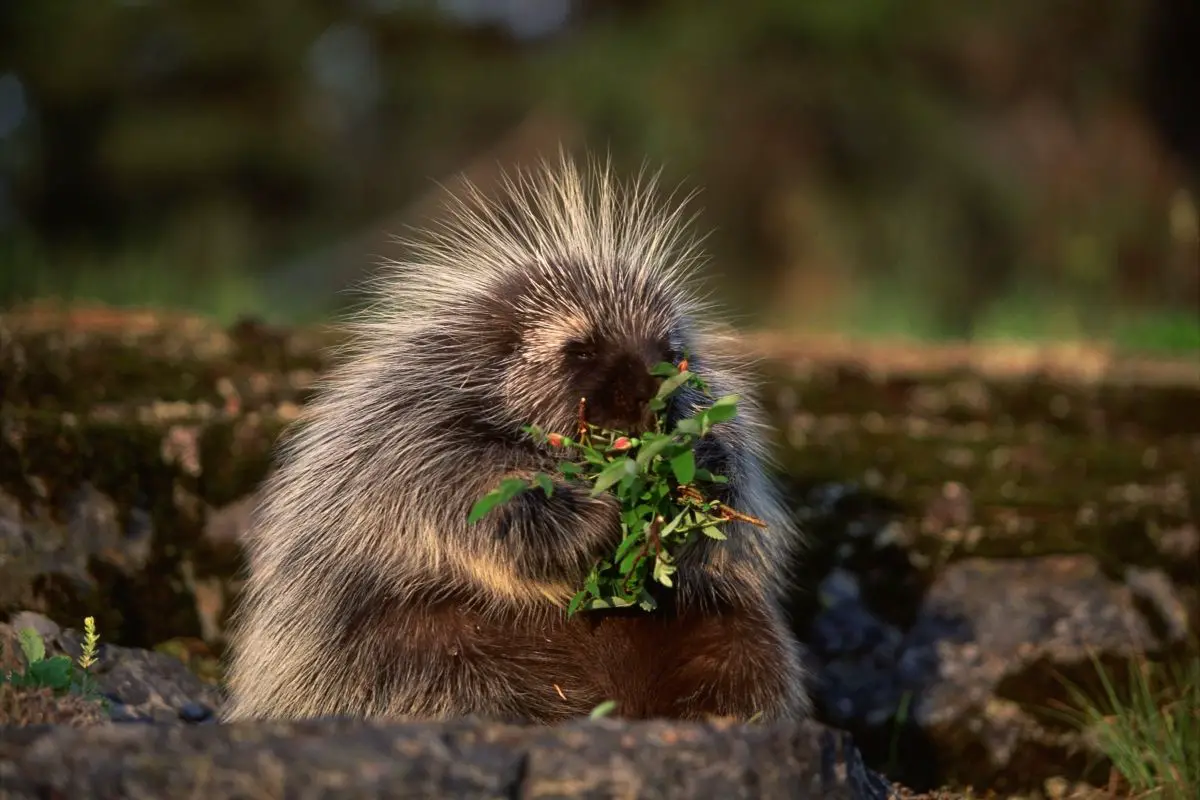 Porcupines are not carnivores, but are instead natural nocturnal herbivores. Porcupine herbivores prefer to find delicious vegetation such as leaves and various outdoor plants. They also enjoy some berries, bark, stems, and other natural sources of wood, You can also find a porcupine chewing and licking salt.
Porcupines are also extremely attracted to salt, and can be found finding their way into salt mines and locations where salt is dense. In some instances, you may come across a porcupine that is gnawing on the bones of a carcass or dead animal. While the porcupine is not likely responsible for the death of another animal, it may chew or gnaw on the animal's bones as an additional source of salt.
How far will a porcupine travel?
Porcupines have terrible vision, but make up for this lack of vision with their impressive sense of smell. The special sense of smell that porcupines have allows them to easily travel while still knowing where their home is and where their safe habitats are located. Porcupines are not classified as territorial animals.
However, some porcupines do not mind having more land to themselves, and can have a home range that expands up to 200 acres in total.
Types of porcupines
There are two major types of porcupines known to man today: the Old World (Hystricidae) porcupine as well as the New Work (Erethizontidae) porcupine. Although there are technically two different types of porcupines known today, there are many differences between the two types.
What are the sleeping habits of porcupines?
A porcupine is considered a nocturnal animal. This means that porcupines prefer to remain active and awake throughout the night while sleeping and hibernating their days away.
Food habits of porcupines
Most porcupines choose to search and scrounge for food during the night, when this is the safest time for porcupines to escape potential predators and become prey themselves.
When searching for food, it is important to note that both New World and Old World porcupines will differ in their habits and behaviors. New World porcupines are most likely to find themselves climbing upwards and spending their time in trees while searching for food.
On the other hand, Old World porcupines will typically prefer to remain low to the ground while searching for a suitable meal.
Porcupines and socialization
Porcupines are not known to be particularly social animals, although they are not opposed to pairing up with other porcupines (for New World porcupines). Typically, however, porcupines are viewed as solitary and prefer to live and work alone unless socialization and interacting with other porcupines is completely necessary.
Mating
Although the porcupine is considered solitary and is far from the most social of animals and rodents throughout the animal kingdom, it will still mate with other porcupines when the time is right. On average, a female porcupine will birth between one and four porcupine young in total. The average gestation period for a porcupine is approximately 3 months, or around 112 days altogether.
Baby porcupines are dubbed as 'pocupettes', and will reach maturity between 1 and 2 years of age.
How old can a porcupine live to be?
On average, a porcupine that is found living in the wild will live anywhere from 5 to 7 years, depending on the environment it is living in as well as its surrounding conditions. When a porcupine is held in captivity, however, it has the potential to reach a lifespan of up to 21 years or more.
Self-defense and protection
When you think of a porcupine, you may conjure up an image of a porcupine with spiky quills that stand straight up from its back.
The quills on a porcupine are there to help protect the rodent in times of distress and in the event of an unwarranted attack. A porcupine may use the quills to help attempt to ward off a potential predator while also helping to make itself as unappealing and as intimidating as possible to surrounding predators.
A porcupine may also grunt, hiss, click its teeth together, or even stomp on the ground in an attempt to ward off a potential predator or attacker. In some cases, a porcupine may even growl or attempt to take an offensive position, depending on its perceived threat from its predator. If a porcupine feels cornered or unable to ward off a potential predator, it may attempt to run backward only to ram headfirst into its enemy.
Running into an enemy works well for a porcupine as its spines typically face backward, which can double as an offensive weapon in a time of need. A porcupine has the ability to release quills in the hopes of sticking a quill into its enemy or attacker. It is not possible for the rodent to shoot or directly release quills on command, but the quills are often released as a defense mechanism.
Don't worry, however. A porcupine's quills are just temporary and will grow back over time. It is estimated that just one porcupine will go through approximately 30,000 quills throughout its lifetime.
Although porcupines are not typically seen in everyday life, there are an abundance of porcupines, both Old and New porcupines, living among us across most continents around the world today. Understanding the sleeping habits and habitat of a porcupine can help you to get to know the life of the third-largest rodent family for your next trip to the Great Outdoors.