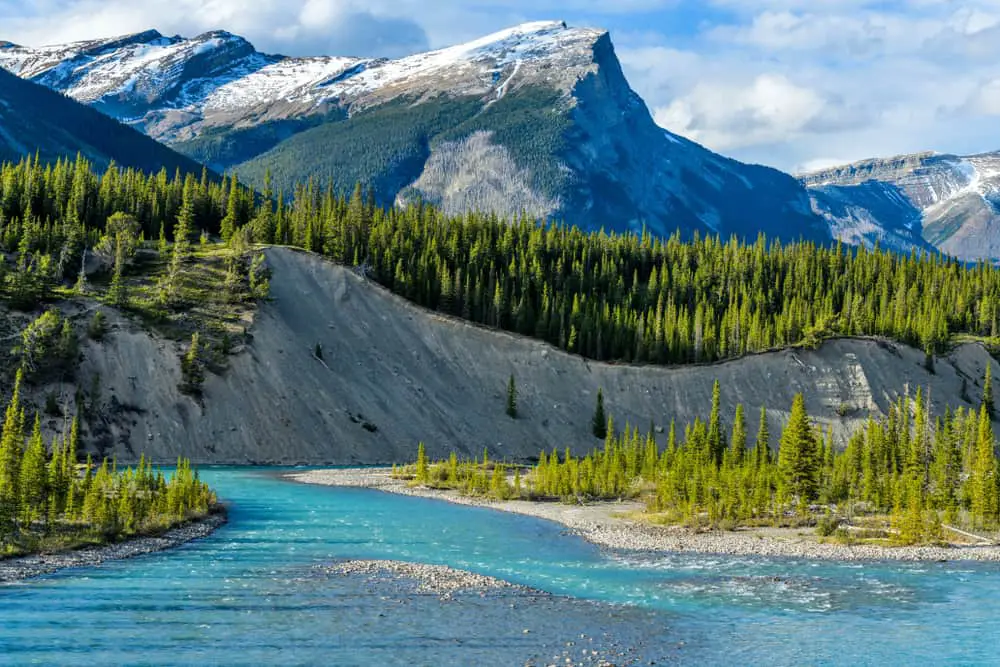 Known for its breathtakingly beautiful flat prairie landscapes, as well as its dunes and thousands of lakes, Saskatchewan is a paradise for those who love the outdoors! As someone who loves the outdoors, I know what it means to appreciate its impact on our daily lives. So, what type of forests exist in Saskatchewan?
Saskatchewan has four different types of forests: urban forests, agro-forests, commercial forests, and northern forests (nine forests). They provide cover from the prairie winds and the summer sun, improve the economy by planting trees for agriculture, give renewable resources.
Saskatchewan's identity lies in its surrounding forests. They can give us some great insight into the lifestyle that locals choose to lead. Each forest is unique and serves a very special purpose that helps Saskatchewan thrive. Let's take a deeper look at how Saskatchewan forests add infinite value!
Table of Contents
Types Of Forests In Saskatchewan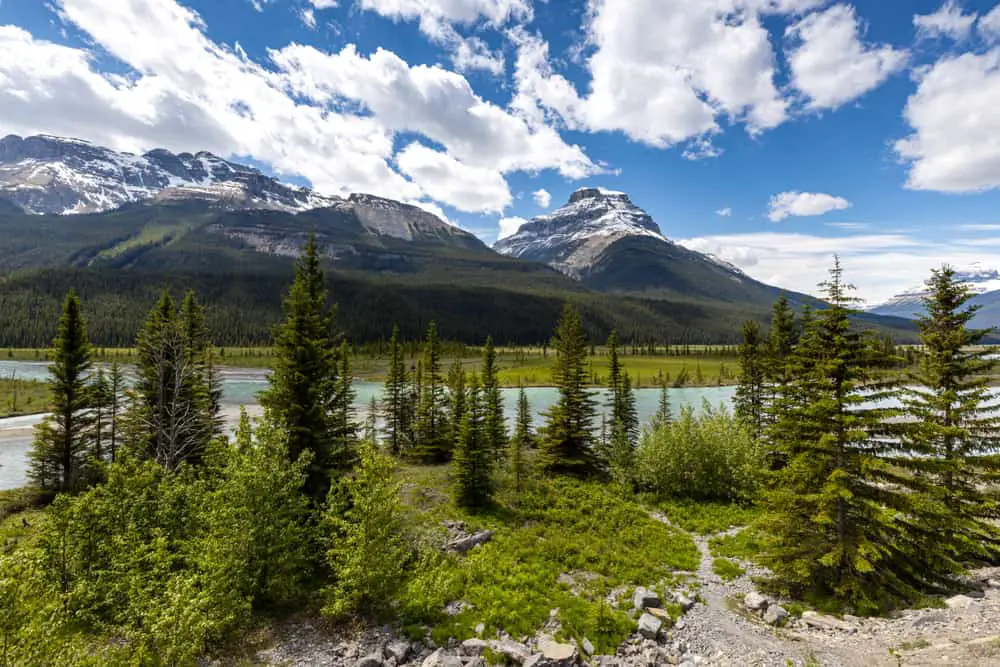 Urban Forests in Saskatchewan is a huge boon for the locals! The vast majority of urban areas are plants grown by the residents who live there. Originally, there were few trees in the southern sections of the province to greet settlers due to the nature of the Prairies and the frequent fires, save in coulées and along river banks.
Cultivating agricultural products during the short growing season was a necessity. It was better to use existing wood for living purposes. The purpose of planting trees was to protect the prairie winds and the summer sun, resulting in the formation of an urban forest in each settlement.
Agro-forests have seen a lot of success in Saskatchewan. Agriculture is essential to their economy, and farming in forests and along forest edges and tree-crop production have all proven to be highly effective. Growing trees on farms and in agricultural settings is encouraged by the Department of Natural Resources (DNR).
The Saskatchewan commercial and northern forests are estimated to make $1 billion annually in revenue. Lumber (mostly white spruce), processed goods such as posts, poles, rails, and lumber (mostly pine), plywood, OSB, pulp, and paper are all part of the major wood products industry.
Only around a quarter of primary goods are exported outside North America, with only about a quarter leaving the continent. Lumber, pulp, paper, and mostly engineered building components, cabinets, and other millwork, account for most products sold.
In addition, the forest offers additional aesthetic and spiritual benefits and the possibility for fishing, hunting, trapping, and outdoor leisure. Hiking, canoeing, and photography are also becoming increasingly popular.
What Is The Biggest Forest In Saskatchewan?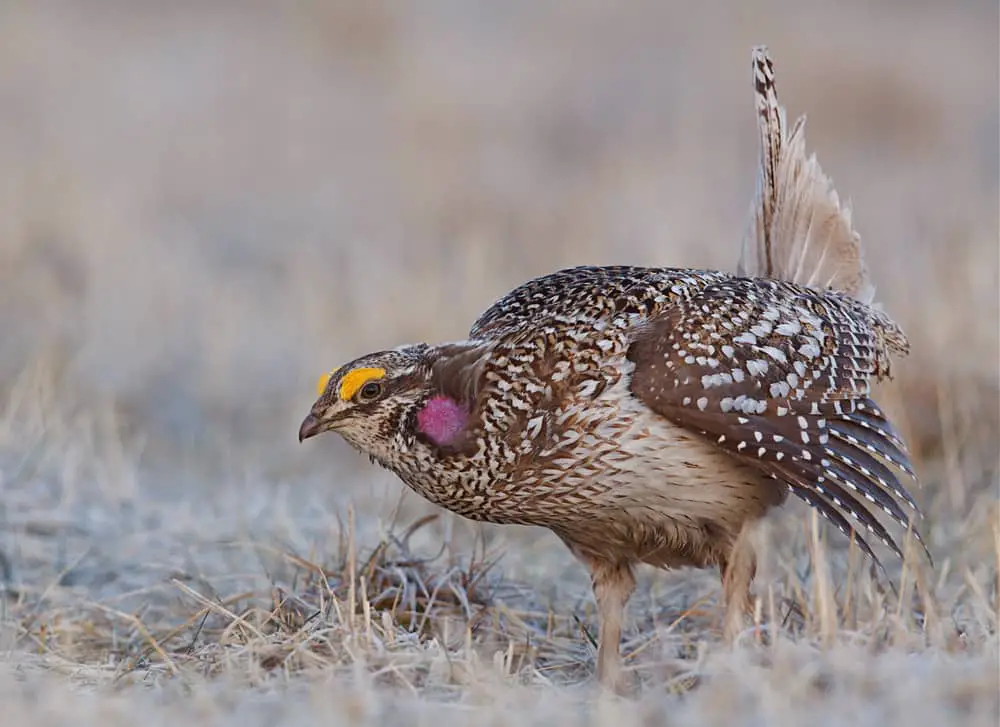 Saskatchewan's Taiga, a boreal forest or snow forest in North America, is a biome characterized by coniferous forests dominated by pines, spruces, and larches.
It covers roughly 410,000 km2 (101 million acres) and accounts for about 7% of Canada's total forest area (it's bigger than Germany!). Even though it is a forest, it is home to 50 aboriginal villages.
The Sharp-tailed Grouse, Saskatchewan's national bird, and the White (paper) birch, the official tree, are also found there. It is home to 70 to 200 million birds representing about 175 different species, including the Yellow Rail, Olive-sided Flycatcher, Bay-breasted Warbler, and Rusty Blackbird.
Which Forest Poses The Most Dangers?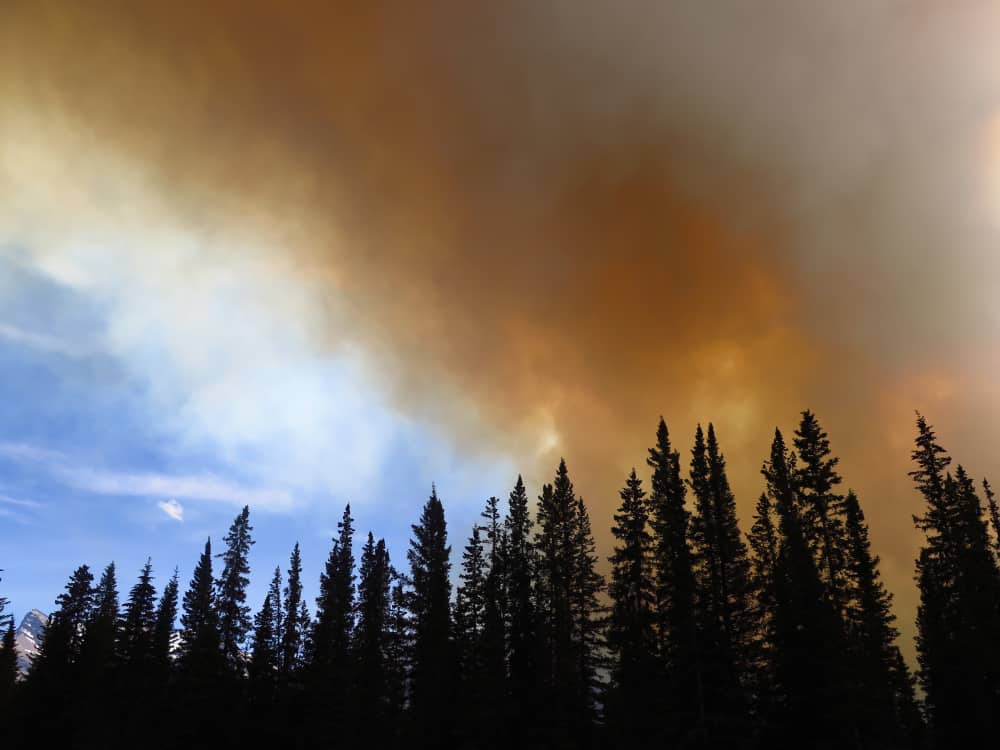 As with towns, cities, or villages surrounded by many forests, natural disasters and forest-specific disasters are common occurrences. Floods, droughts, wildfires, and storms are the most common natural disasters in Saskatchewan. Tornadoes have also made their mark and stirred up trouble in Saskatchewan.
In particular, wildfires are a serious problem. This year alone, there have been 526 wildfires, more than double the five-year average of 246. As a result, poor air quality remains a concern for many residents in the surrounding areas. Smoke settles over much of the province.
The wildfires can sometimes drive the fauna from their homes, and as a result, they become hungry, agitated, and aggressive. These may include wolves, coyotes, moose, bears, and caribou. Investigations have proven that most wildfires are human-related, so the Saskatchewan authorities have placed fire bans on certain regions of the forests.
Which Biomes Are Found In Saskatchewan Forests?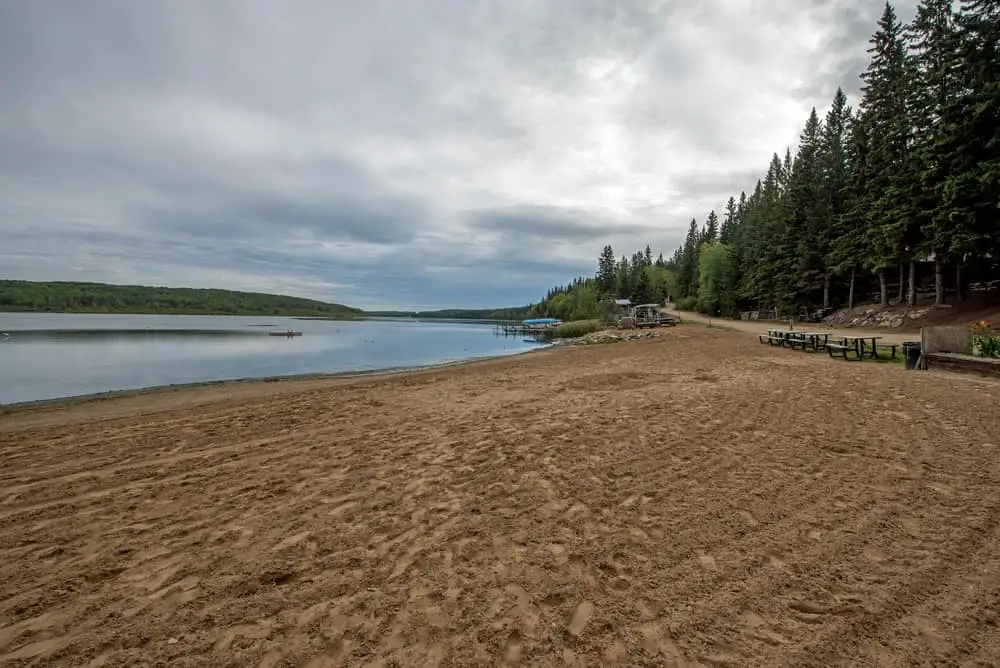 There are a wide variety of biomes across Saskatchewan due to the nine forests which make up its Northern Forest. Saskatchewan's original grasslands are part of the Grassland Biome, extending from the prairie provinces to Mexico.
Major interacting elements like climate, fire, and big grazing animals influenced the development of these grasslands. Some ecoregions are defined as having subarctic eco climates. It forms part of the tundra and boreal forest crossover, and it extends from Labrador to Alaska. Temperatures range from (-5°ºC) to (-30°ºC) in the winter.
The Saskatchewan prairie region's core climate is classified as semi-arid. Snowy, completely humid climates with chilly summers characterize the bulk of prairie provinces. There is an average of 454 millimeters of precipitation per year in the summer months of June and July.
What Floras Exist In Saskatchewan Forests?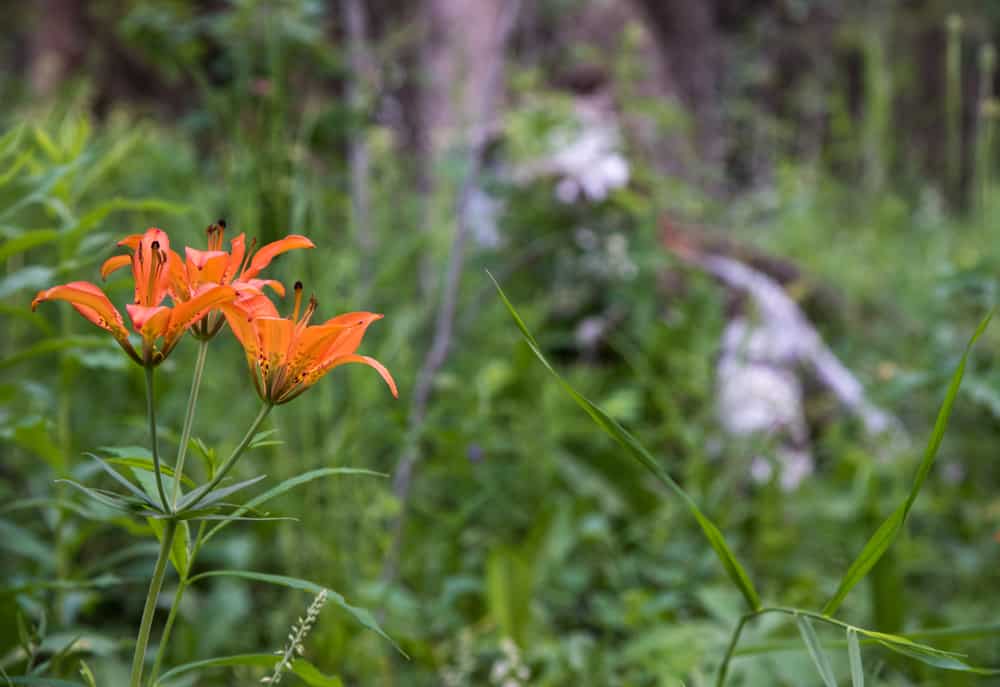 Bearberries, also known as "kinnikinnick," grow as low-lying bushes that are green all year. They have a round shape, and they may survive on primarily sand-based soils. The leaves are harvested throughout the summer and dried for use in teas, liquid extracts, medicinal tea bags, and pills in traditional medicine.
Labrador Tea is a white plant that received its name from the herbal tea made from its leaves. The leaves are brewed into a beverage by the Athabaskans and other indigenous peoples. It has also been used to produce a therapeutic herbal tea to aid in treating coughs and colds.
Natural skincare products have been made with botanical extracts from the leaves. Others season meat with Labrador tea by boiling the leaves and branches in water and then soaking the meat for a delicious flavor. 
Which Animals Have Their Home In Saskatchewan's Forests?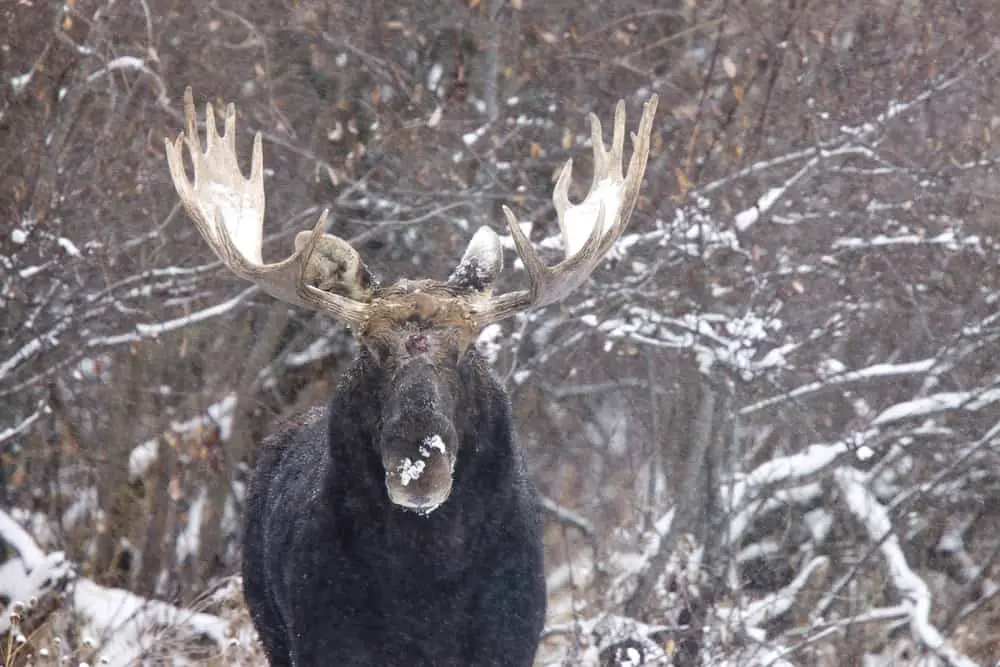 In truth, many animal species had become extinct in the more populated areas, including the wolf, bison, grizzly bear, and black-footed ferret, to mention a few. Fortunately, some of those species have made a return thanks to conservation initiatives. Cougars have been spotted in the river valleys on occasion.
Northern Saskatchewan is home to wolves and black bears. Caribou populations have dropped, although moose, deer, elk, and antelope are prevalent. Coyotes, foxes, and lynx, as well as gophers (Richardson's ground squirrel), rabbits, and other prey animals are plentiful.
Saskatchewan is located on the primary western flyway for ducks, songbirds, hawks, and owls, with many of these species nesting in the province.
What Are Saskatchewan Forest Seasons Like?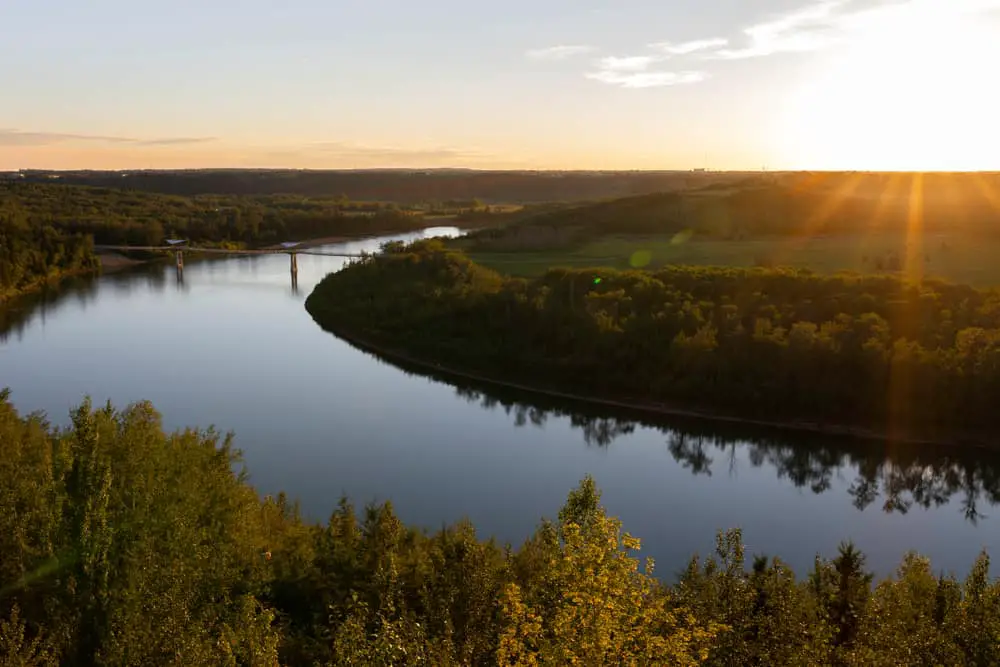 Autumn officially begins in mid-September, with bright, sunny days giving way to chilly, crisp evenings with massive harvest moons. The temperature ranges from -9 degrees Celsius at night to +19 degrees Celsius during the day.
The days are typically bright when winter arrives in mid-November, and the snow is dry and fluffy. In their coldest days, their most beautiful days often involve the sun and frost. The temperature ranges from 0 degrees Celsius during the day to -24 degrees Celsius at night.
Around mid-March, spring bursts out with fresh vegetation. Temperatures range from -13 degrees Celsius at night to +15 degrees Celsius during the day. Summer is hot, with warm nights and bright days. Parks, beaches, and backyards are all packed to the brim. Temperatures range from +15°C at night to +25°C during the day.
What Threatens The Preservation Of Saskatchewan Forests?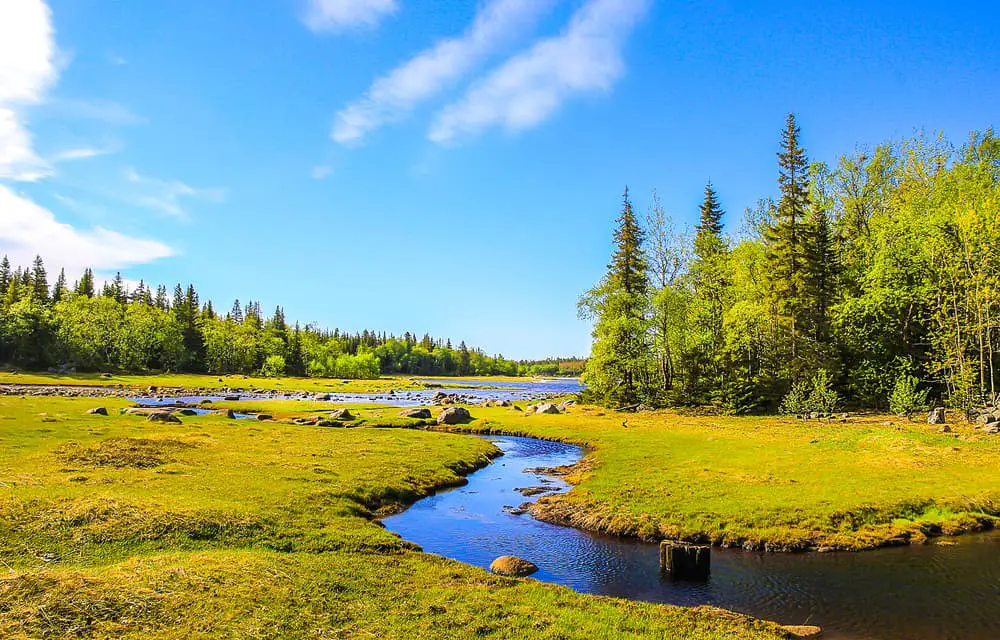 Saskatchewan is generally free of pollution associated with high population density and manufacturing due to its absence of major industries and big urban centers. Still, its significant agricultural growth exposes it to harm from weed killers, pesticides, fertilizers, and cattle.
Fish and birds have been discovered to contain significant quantities of mercury, and ongoing research shows that the quantity of pollution in animals may be more than previously thought. Saskatchewan is also exposed to upstream contaminants from regions over which it has little control, such as the sources of major rivers.
Oil development in northern Alberta is of special concern since it contributes to pollution of the Athabasca River, which flows into Lake Athabasca, and acid rain, which is caused by pollutants produced during oil sands processing and poses a threat to Saskatchewan's forests.
Two Must-See National Parks In Saskatchewan Forests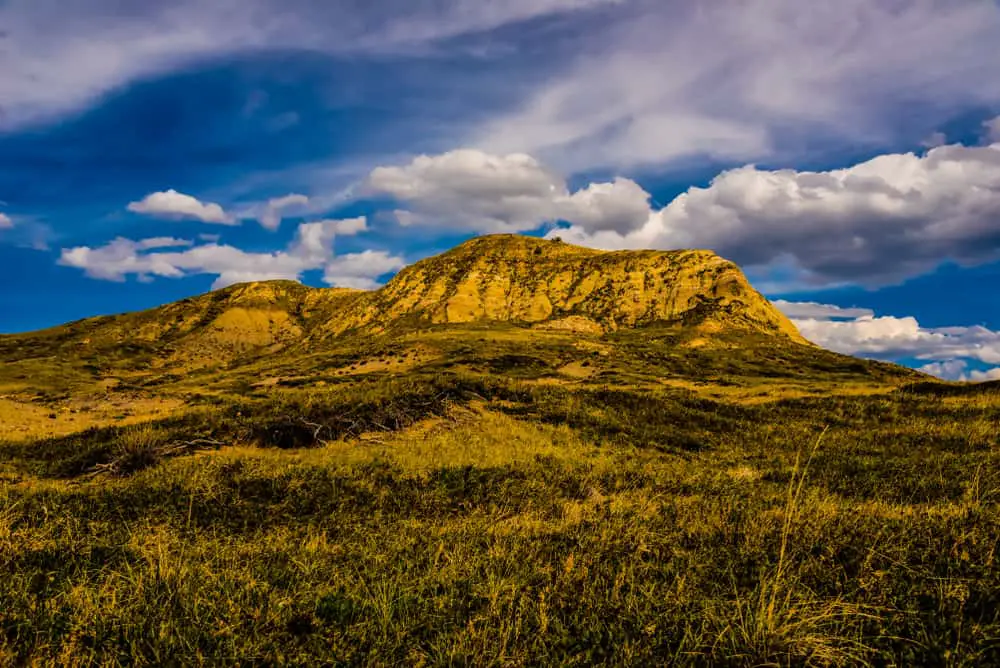 The Prairie Grasslands natural region is represented by Grasslands National Park, which protects one of the few surviving sections of unspoiled dry mixed-grass/shortgrass prairie grassland in the United States.
Family-friendly interpretive hikes to isolated backcountry excursions for only the most experienced hikers are available in Grasslands National Park. Seasonal programs include a guided wagon ride, lasso practice at a historic ranch, and fireside discussions with park interpreters.
A rebuilt wall, fur, and supplies shop, trading store, and tepee encampment may all be seen at Fort Carlton Provincial Park. Artifacts such as bison skins, beaver pelts, and more are displayed for visitors to view, touch, and smell. It's a great spot for the whole family, with all available fishing, camping, picnics, and canoeing activities.
What Are The Most Common Trees In Saskatchewan?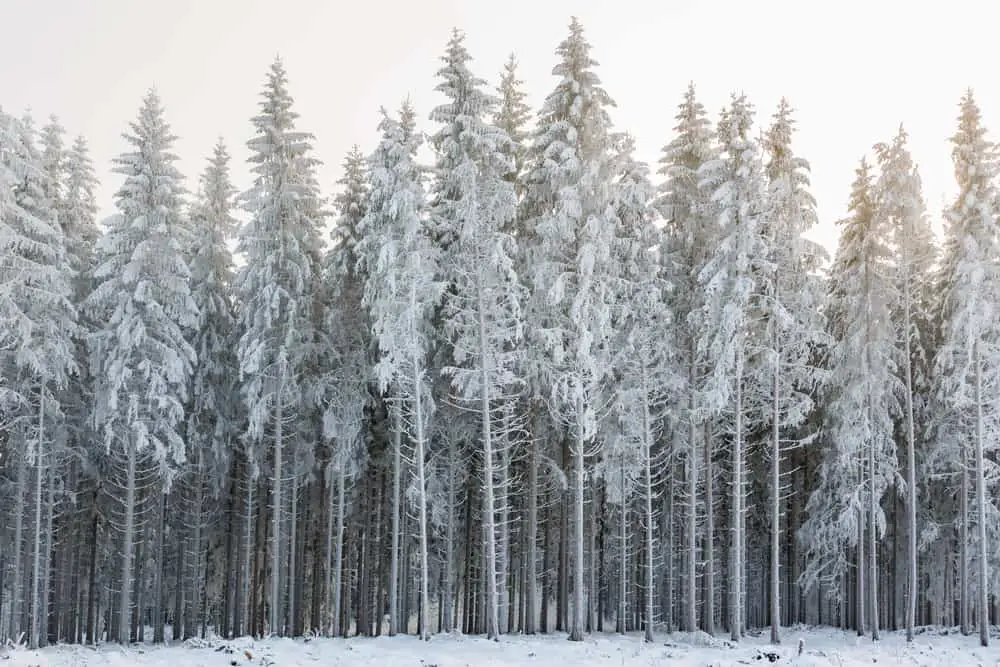 Subarctic lichen forests are found in the coldest climates. Trees including the black spruce, jack pine, and white spruce are plentiful. Peatlands, bogs, fens, permafrost regions, and arctic tundra are scattered across the area.
The Northern Boreal Forest is host to a wide variety of trees and provides many different kinds of flora. Although forest fires threaten this region, life may still thrive, as seen by Fireweed, which thrives in burned places. Among the undergrowth are feather mosses like Stair-Step Moss and Hypnum.
Bur Oak, Green Ash, Manitoba maple, balsam poplar trees, and aspen may be found in Aspen Parkland. Willow trees, on the other hand, can be found in wetter locations.
What Is The Oldest Tree In Saskatchewan?
The Popoff Tree, Saskatchewan's largest and oldest tree, was named after Samuel J. Popoff, who leased the crown property where the tree now stands. This tree, which is 160 years old, has seen the world change around it.
The Popoff tree is 50 years older than Saskatchewan, and when you visit it, you can't help but think about all the events that have occurred since this old guy was a tiny seed in the ground. It looms above anything else in the region with a height of 22 meters, a width of 5 meters, and a span of 32 meters.
Cottonwood trees are Saskatchewan's biggest tree and one of the few that remain after being severely logged in the early twentieth century. The North Saskatchewan River Valley is home to Saskatchewan's tallest and oldest tree, which is a great site to come and explore. Don't miss the chance to bring all your friends and family!
What Is The Hardest Hike To Do In Saskatchewan?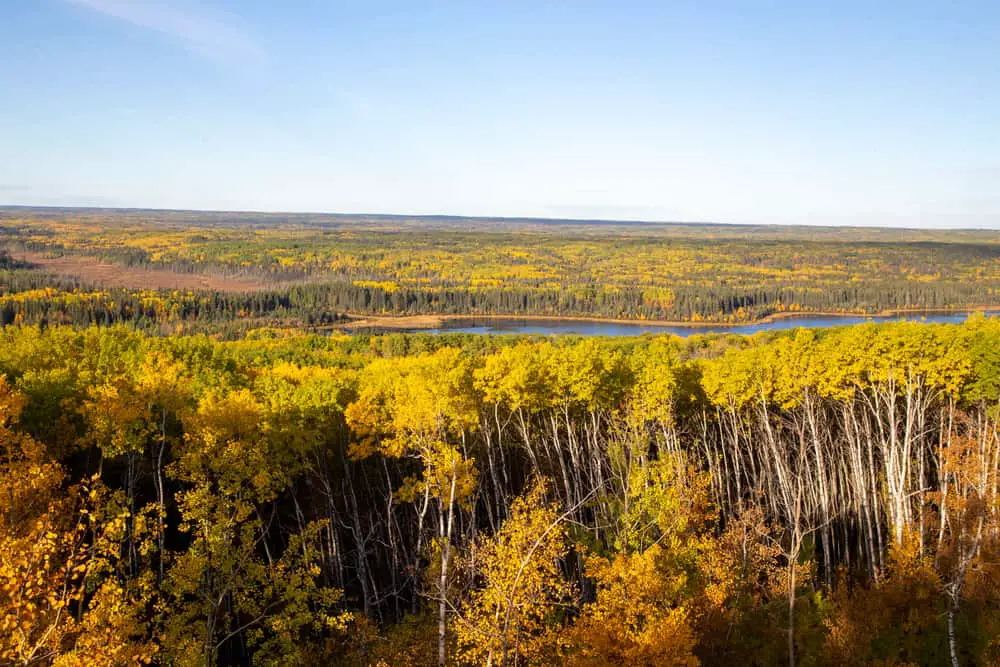 Situated in Lac La Ronge Provincial Park, the Nut Point Hiking Trail is considered one of the hardest hiking experiences! Although there aren't many high portions, there will be boulders to climb over and slippery areas throughout the path. Many people trek the path in a single day, but you may also go to the peninsula's end and camp there. The total hiking distance is 30km. 
Elk Trail in Prince Albert National Park is an ancient freight path through the woods, with views of Sandy Lake in the distance. Trek 13 kilometers to Fish Lake, where you may pitch up a tent or continue two kilometers farther to Camp Lake.
The Hunter's Lake Campground is located 26 kilometers away. Continue to Sturgeon Lookout if you're feeling ambitious. The total hiking distance for Elk Trail is 53km.
Conclusion
Saskatchewan has a rich history of Aboriginal communities, agriculture, and forest types that have shaped and given new life and identity to its residents. Its forests are truly a marvel to take in. Isn't it strange how if we take care of nature, it takes care of us?
When you find yourself camping out and gazing upon the natural beauty around you, take a moment to appreciate every detail! In fact, take a lot of photos with friends, family, and even some of the fauna if you're lucky enough.
Sources:
Encyclopedia of Saskatchewan: Forests
FAO Forestry: Agroforestry
University of Saskatchewan: Native Grasses and Grasslands
Trip Advisor: National Parks in Saskatchewan