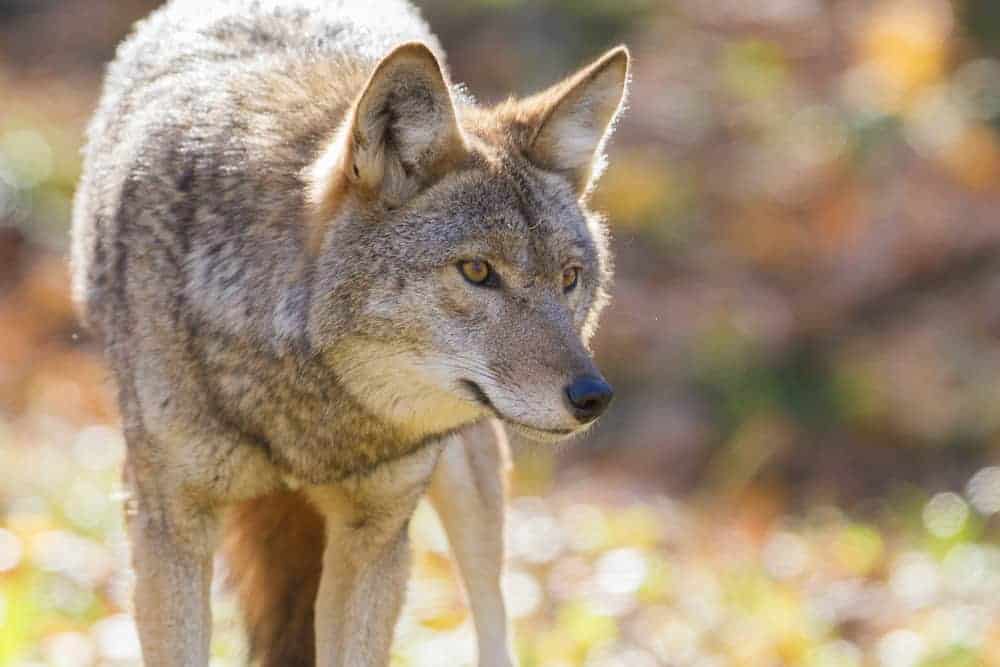 You may think that coyotes and bobcats are the same animals because they have pointy, furry ears. However, there is a lot of difference between these two animals. Coyotes and bobcats are found all over North America and come in many sizes.
The coyote is the smaller of the two. It's also more intelligent and can be found in just about any neighborhood. This makes it an easy target for hunters. The bobcat is larger but less aggressive than its cousin. They are more reclusive and prefer to hunt on their terms.
What do you think would happen if these two met? Who do you think would win? If you live in the U.S., you'll likely see one of these two animals during the day!
They're both very different and interesting creatures, but which is stronger? Let's take a look.
Table of Contents
Coyote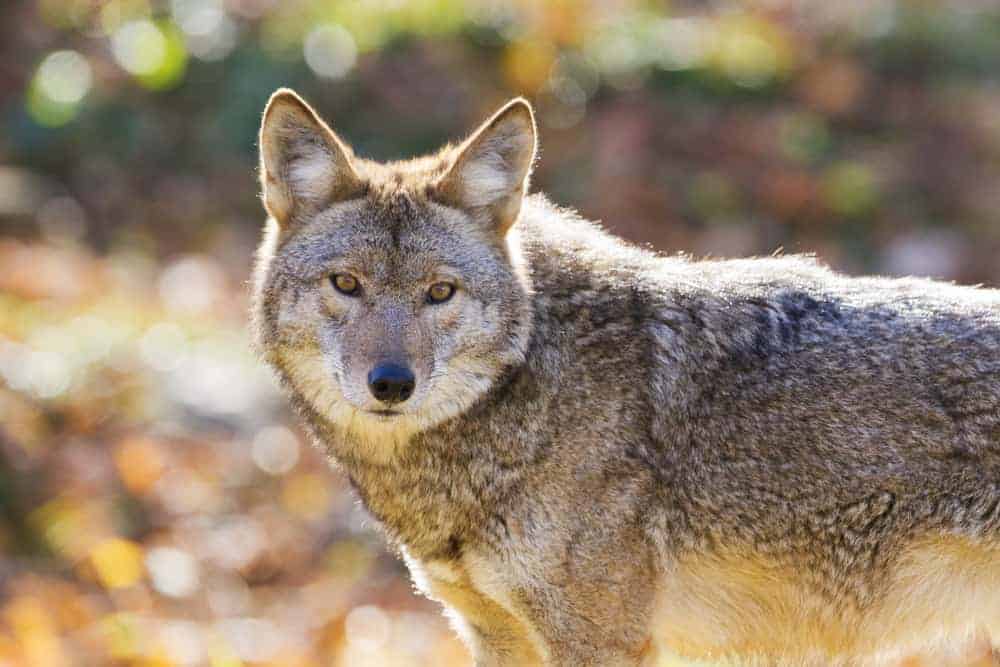 Coyote is a member of the Canidae family, which includes wolves, jackals, foxes, and dogs. Coyotes are native to North America. Coyote is not the only member of the Canidae family that lives in North America.
There are 19 subspecies of coyotes. They live in grasslands, forests, mountains, and deserts.
Coyotes can survive anywhere where there is enough food and shelter for their family groups, called packs. A pack usually comprises a male parent, a female parent, and their young pups. Coyotes are most active at sunrise and sunset.
At night, they sleep in dens made from hollow trees or underground caves.
Interesting Facts of Coyotes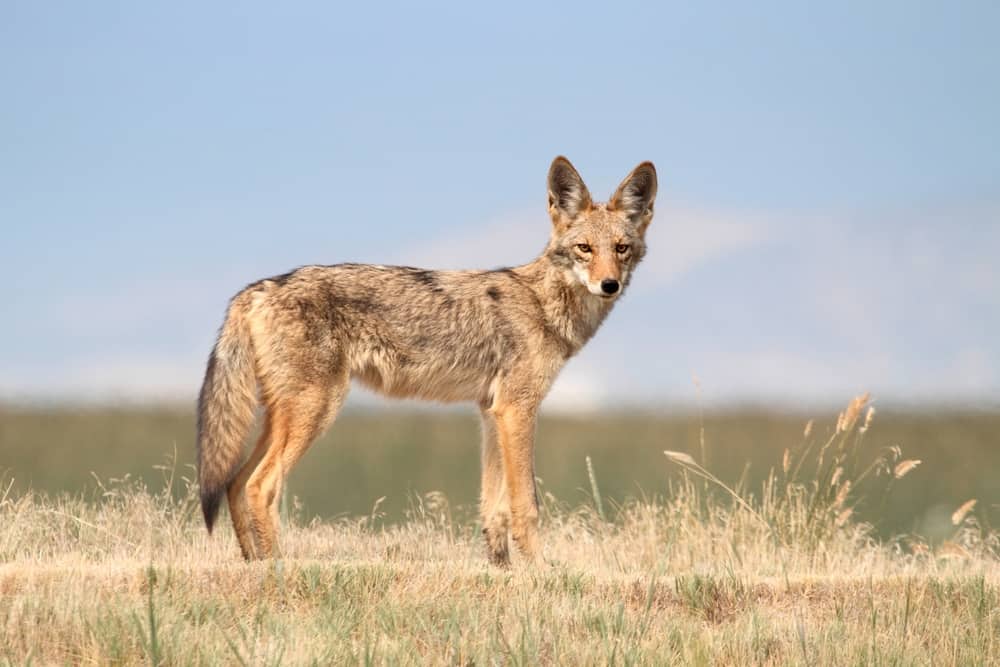 Coyotes are lean, quick animals that stand about 1 foot tall at the shoulder and measure 2-4 feet long from nose to tail. Their fur is usually yellowish-brown with reddish tints, but it can also be gray or white in northern populations. Coyotes shed their winter coats in late spring.
Coyotes can run up to 40 miles per hour for several miles, jump over 3 feet high, and are powerful swimmers. They have keen senses of smell, hearing, and sight. Their large ears detect the slightest noises while chasing prey at night or hunting in packs during the day.
Coyotes' eyesight is excellent and allows them to see long distances, especially at night.
Predators such as coyotes depend on keen senses for hunting and use other strategies to avoid other predators. The coloring of a species can help it blend in with its surroundings, making the animal less noticeable.
They run silently on the tip of their toes, making no noise except for a soft rustle of fur. And when they think they've caught something, they will bite and suck the blood out of it with an efficient set of teeth and tongue before dragging it away to eat it. They also have very sharp claws, which allow them to climb trees quickly and quietly.
Since coyotes hunt in packs, they avoid fights and use other strategies to take down their prey. One strategy they use is marking their territory and giving out warnings to others. Therefore, coyotes urinate on trees and rocks.
It's a way to advertise that this spot is theirs. They also mark trees with urine or other types of scents.
Bobcat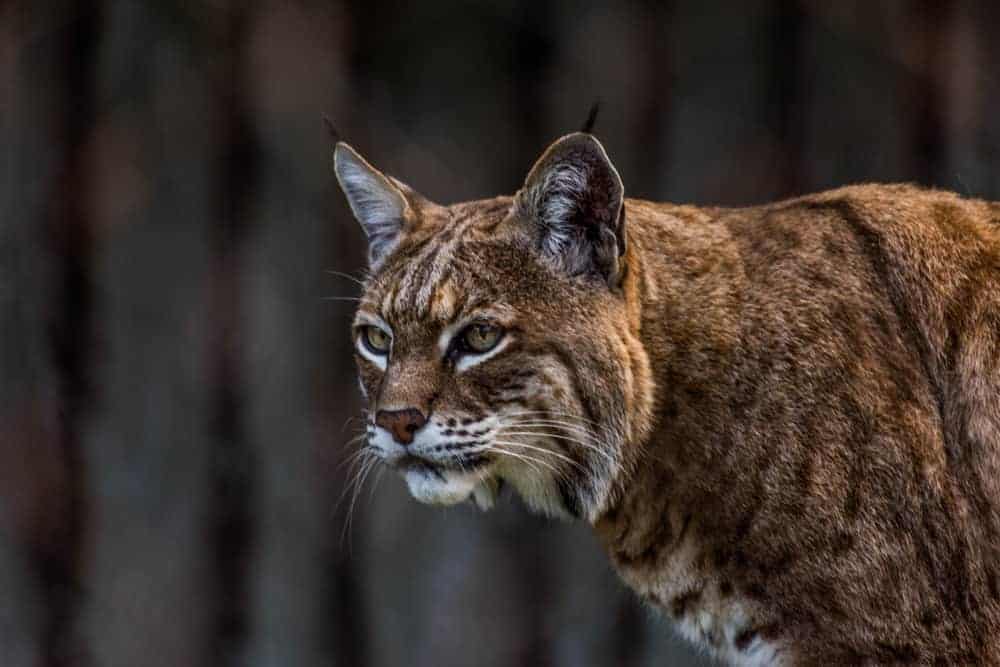 The bobcat is a North American mammal of the Felidae family. It inhabits wooded areas and mainly preys on small- to medium-sized rodents. The bobcat is an adaptable predator that inhabits wooded areas and semidesert, urban edge, forest edges, and swampland environments.
Interesting Facts on Bobcat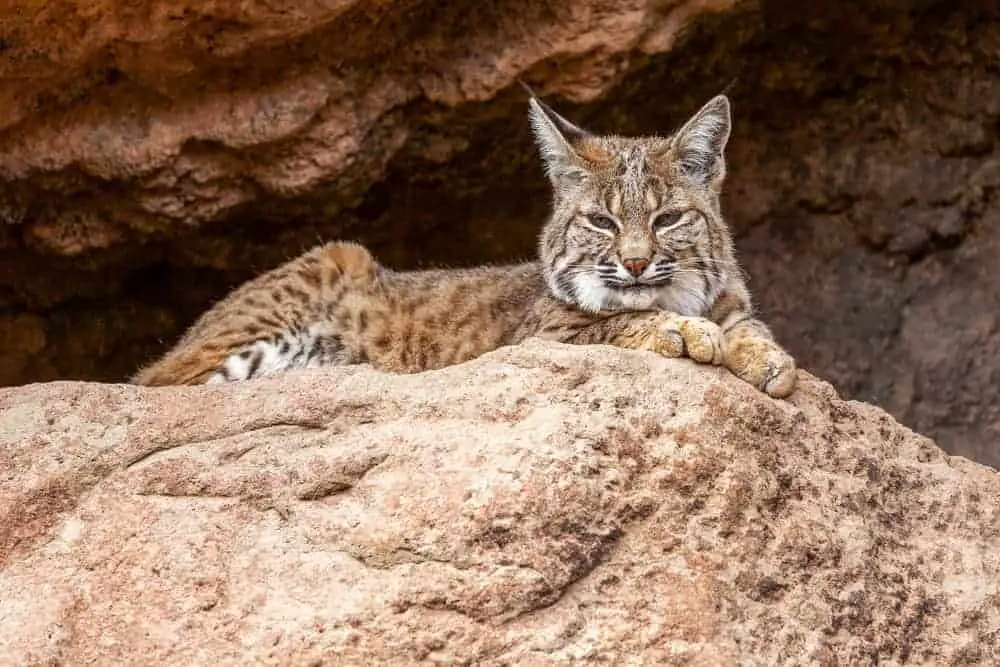 There are many interesting facts about the bobcat in the wild. Many people aren't aware that bobcats can run up to 30 miles per hour. When they run, they put their back feet on the same spot as the front feet to reduce their hunting sound.
In the wild, bobcats live in mountain forests and mostly hunt for small rodents and rabbits.
They communicate with each other and other animals through scent marking. They leave their urine and feces as messages to mark their territory.
The bobcat can climb trees. They are excellent climbers. They can climb up to 15 feet off the ground.
Furthermore, they can also swim well, being excellent swimmers. Bobcats are mainly nocturnal animals that hunt by stealth until they have caught their prey. Then chase until they have cornered or trapped it.
A bobcat's den may be a hollow tree, cave, doline, or other depression in the ground. The mother often lines the den's entrance with grasses, leaves, or pine needles.
Similarities Between Bobcats and Coyotes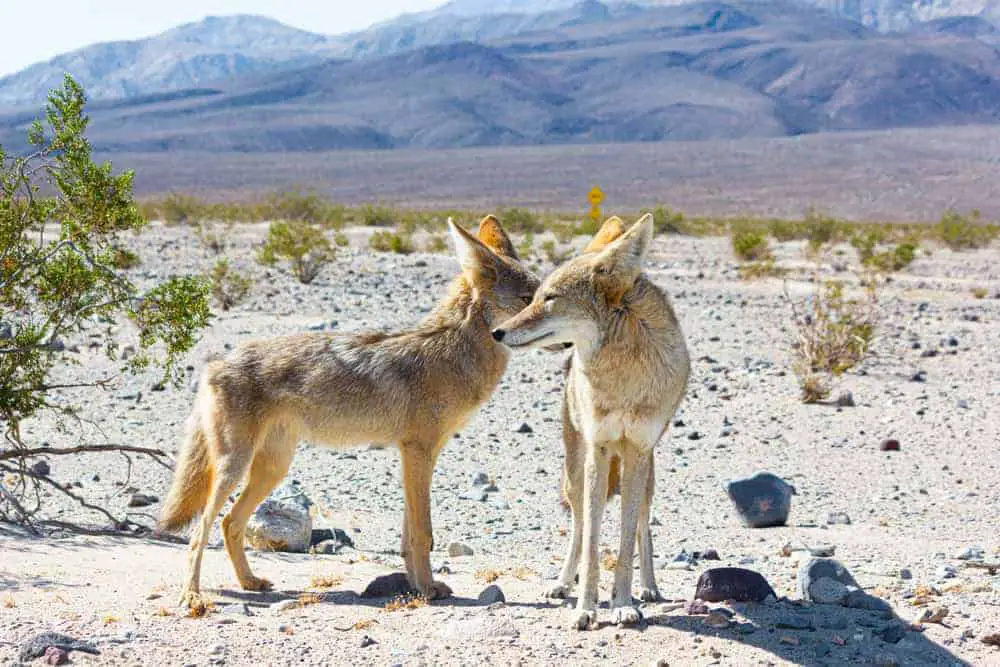 There are some similarities between the tracks of the coyote and the bobcat. The tracks of both animals are similar in that they will appear in many of the same settings. You can trace them along dusty dirt roads in wooded areas and soft silt and mud of rivers.
Both take the form of four-toed tracks that will leave behind distinct heel prints. Like most felines, both animals will show distinct toe pads. Both the coyote and bobcat are strong, agile animals that hunt by scent.
They're opportunistic predators, hunting their prey when it is easiest for them to catch it.
Both species are elusive hunters because of their stealthy approaches and silent nature when hunting their prey. Most people who encounter them don't see them until they hear a loud growl or see a blur of movement in a bush or tree.
Bobcat vs. Coyote: Who will win the fight?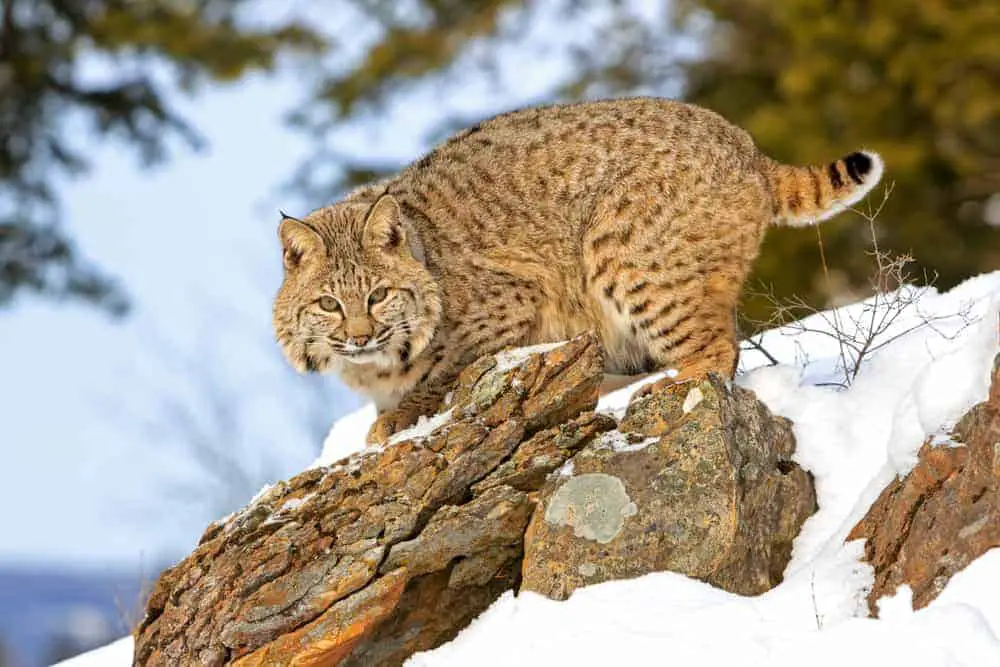 We can find both animals in semidesert regions. However, bobcats are popularly known to be the only animal that can make a standstill for hours. Coyotes are the only animal that can camouflage themselves by entering bushes like a tiger.
Thus, these animals will fight with each other in some interesting way.
According to some reports, coyotes are more aggressive than bobcats. But it is not clear whether they will attack one another or fight for food or territory. Maybe both of them will become extinct in this area because of their aggressiveness and fighting skills.
With a fight, there are two major possibilities. The first is that bobcats will win the fight only because coyotes are not used to fighting. Coyotes are faster than bobcats.
Bobcats are more agile than coyotes. They can easily jump on the animals standing still (coyotes) and catch them by surprise.
The second possibility is that it will be a stalemate between the two. This is because both are too strong for each other.
Are Coyotes Dangerous?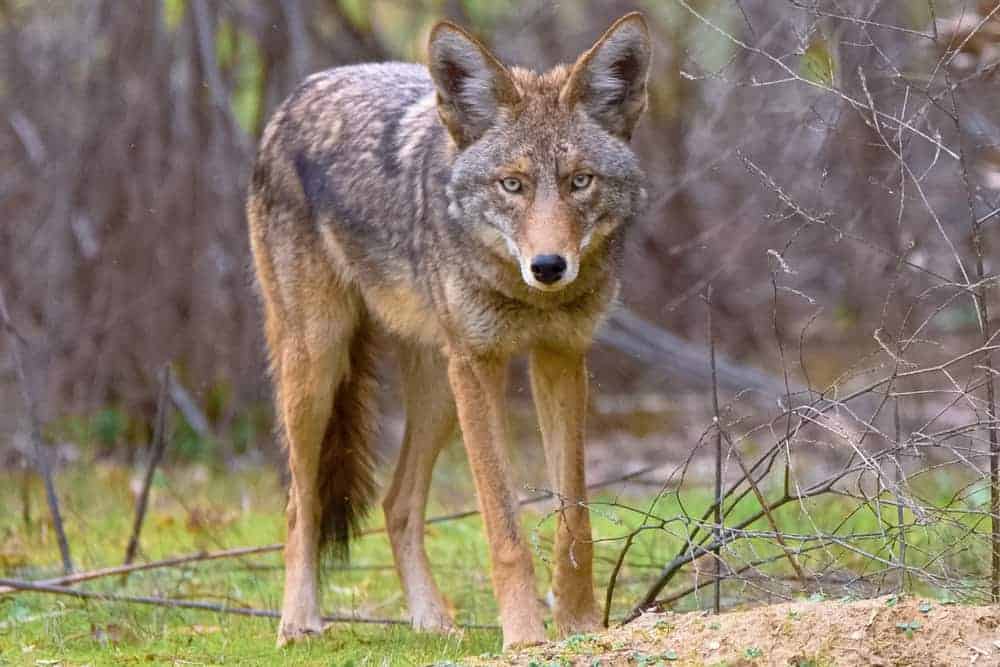 Coyotes are not just dangerous to humans; they are also a significant threat to livestock. While they are most likely to attack smaller, younger animals such as rodents and rabbits, coyotes will sometimes take on larger animals like sheep and goats.
Coyotes are most active at night and during the early morning and late evening hours. They are present with an excellent source of water, and suitable habitat exists within their geographic range.
Coyote attacks on humans are extremely rare. However, there have been some documented incidents over the years when coyotes have attacked people.
Coyotes can be dangerous to humans if they become habituated to people. This means they lose their fear of humans and may act aggressively around or attack humans.
If you see a coyote while hiking or camping, it is best to give them some space by drifting away.
Do Bobcats Attack Humans?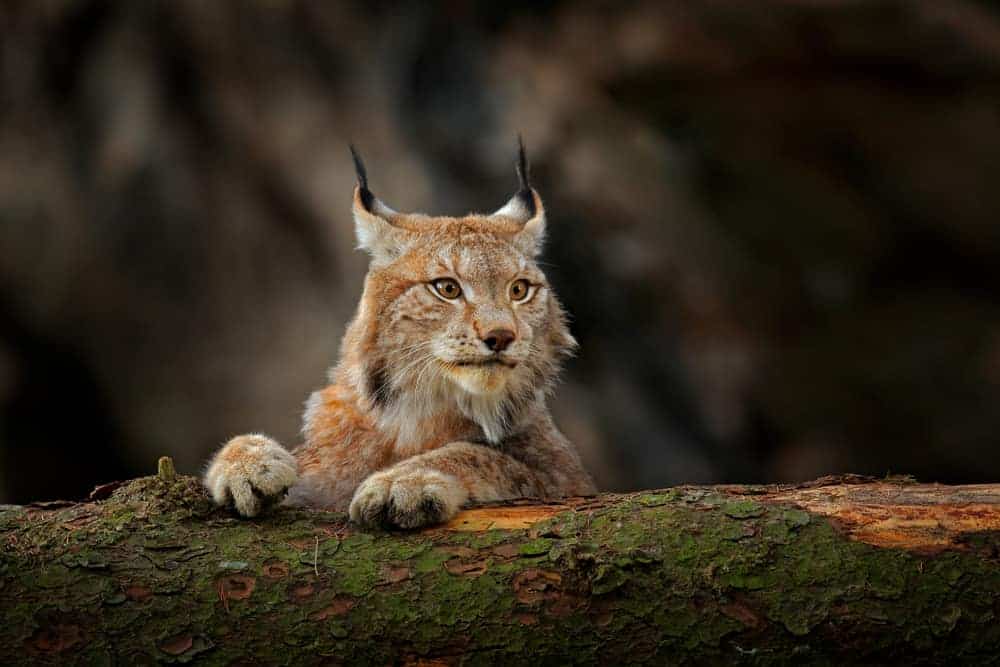 Bobcats don't attack humans — that's a myth. Instead, they're very territorial. This means that if you step on their territory without permission, you could be in for a surprise.
However, it's not completely unheard of for a bobcat or mother bobcat to attack a human or a rabbit that wanders into their territory.
They're solitary animals, which means they're not social creatures, and they spend their time alone.
Final Thoughts
Coyotes are more aggressive than bobcats. They're also smaller, making them seem scarier because they can jump higher and faster than the larger cats. Coyotes rarely attack humans — that's a myth — but they will defend their territory if provoked or threatened by people, dogs, or other coyotes.
On the other hand, Bobcats live in dense forests and prefer to avoid humans as much as possible. So, there is no risk of attacking these animals either way – but you should approach no wild animal regardless!
References:
Animal creative Facts: Bobcat (Wildcat)
Animals Comparison: Bobcat Vs Coyote Fight Comparison- Who Will Win?
Quora: Who would win in a one on one fight, a bobcat or coyote?
Discover Animal: Bobcat vs Coyote fight comparison- who will win?